The generous support of our supporters provides us with the critical resources needed to help thousands of Canadian youth overcome barriers to education and graduate from high school.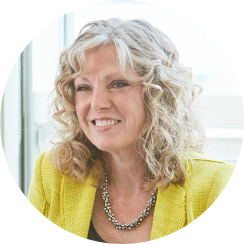 I donate to Pathways because I believe graduation not only opens opportunities in post-secondary education and work, but more importantly it builds confidence. That confidence combined with education is a foundation on which youth can grow and build a future for themselves and a stronger community for all of us.
– Dee Dee Milner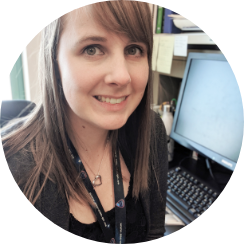 I think Pathways is really important. I've been a volunteer tutor at Pathways Ottawa for more than five years, and I see firsthand the difference it makes. But I wanted to do more. I see kids who need snacks and pens and calculators, so I know donating money is a really good way to help. Being able to contribute financially to something that means this much to me is really meaningful.
– Nadine Adam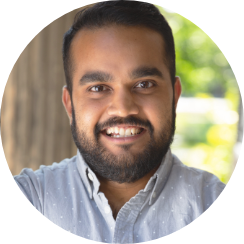 I am fortunate to be in a position to donate resources back to the community that helped me achieve so much personal and professional growth over the years. As a Pathways alum, donating to Pathways is a way of saying 'thank you' for all the help and hard work throughout the years.
– Shub Sengupta
Corporate Champion Spotlights
---
In 2019, Pathways and CAPREIT joined forces in celebration of our shared belief in the power of youth. Since the launch of this national partnership, CAPREIT's Building Futures Committee—made up of executives, management, and employees from across the country—has worked tirelessly to support Pathways youth.
CAPREIT is dedicated to inspiring their staff, residents, and stakeholders to contribute towards Pathways' mission. Over the last year, staff have held paint nights, potlucks, silent auctions, and other engaging initiatives to build awareness and raise funds for the Pathways Program. By championing the cause, CAPREIT is ensuring that every young person in Canada has the opportunity to realize their full potential.
---
Salesforce and Pathways have partnered to ensure that youth across Canada are prepared for the opportunities of today and tomorrow.
Through this partnership, Salesforce has committed to ensuring that over 6,000 young people have access to the award-winning Pathways Program. Salesforce's investment in Pathways is aligned with their Future Ready strategy, which aims to create a more inclusive and global workforce. Together, we are leveling the playing field for youth in low-income communities and ensuring they are equipped with the skills they need to thrive in the 21st century.
---
Over the past 16 years, Scotiabank and Pathways have partnered to support young people and foster inclusive communities across Canada. This past year, Scotiabank furthered its investment in Pathways through a commitment to newcomer and immigrant youth enrolled in the Pathways Program.
Young newcomers to Canada often experience feelings of isolation, language barriers, and difficulty navigating an unfamiliar school system—challenges that often leave them at risk of dropping out of high school and can limit their future potential. Scotiabank's pledge will give Pathways students access to a network of support, including English language tutors, settlement services, and employment skills training. With Scotiabank's support, we are transforming the lives of thousands of newcomer and immigrant youth and setting them up for long-term success in Canada.